GriefShare
August 1st - December 15th, 2016
It hurts to lose someone. Find help at GriefShare. GriefShare is a friendly, caring group of people who will walk alongside you through one of life's most difficult experiences. You don't have to go through the grieving process alone. This is a video based curriculum with time for questions and discussion each week.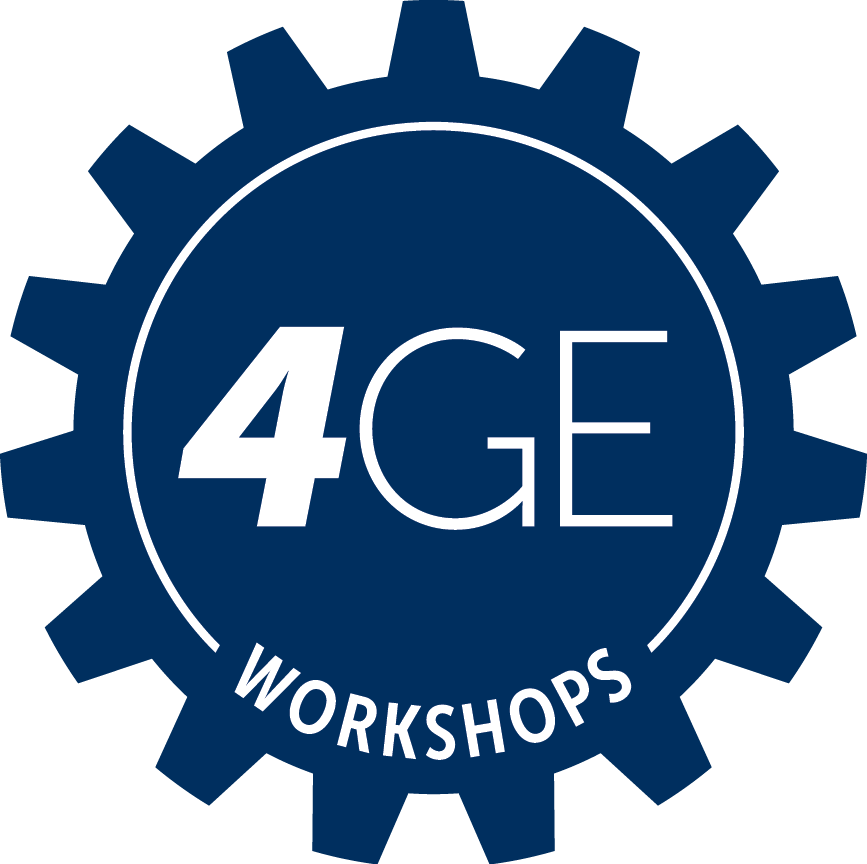 4GE Workshops
December 10th, 2016
Begin your journey at Central Christian Church. Complete the four session workshop in one day. This two-hour workshop will prepare you for membership and to serve here at Central.
If you are new to Central or new to the Faith 4GE is for you! Coffee will be provided. There is no childcare for this event.
Please enter the NORTH FLC Doors and walk through the lobby past the coffee shop to the Guest Central room just outside the Dream Center. Thanks.
WHEN GOD'S PEOPLE PRAY
January 10th - February 14th, 2017
This is a six-week video series by Pastor and author Jim Cymbala of the Brooklyn Tabernacle. Each participant will receive a study guide. For more information, please contact Pastor Dave Meding at davidmeding@centralwired.com
Survey of the Old Testament Part 1 - Twelve Week Study
January 11th - March 29th, 2017
$35
The purpose of studying the Old Testament is to understand God and his redemptive work more fully. However, this goal is complicated by the fact that it was transmitted through a very different language and culture from our own.
A Survey of the Old Testament will provide us an with an indispensable guide for exploring the literary, historical, and theological issues behind the Old Testament and its various books.
For each Old Testament book, the Survey addresses background information, purpose, message, structure, and major themes. Chapters introducing each major section of the Old Testament are included, as are chapters dealing with issues of interpretation, geography, archaeology, history, formation of the Old Testament canon, and the Old Testament's relationship to the New Testament.
This is a wonderful book for your library on biblical studies because it is enhanced throughout by maps, photos, timelines, and charts.
Although this is a college level course all are welcome and will do fine! Join us!
Night To Shine - Volunteers
February 10th, 2017
Thank you so much for your interest in serving at Night to Shine. We are so excited about this opportunity and can't wait to see what God does through it. We know that this event will provide our friends with special needs a memory that will last a lifetime but we're also confident that God will change you by serving at this event.
A few things to know:
• All volunteers will be subject to a background check. If you have been convicted of a crime against a minor you will not be able to serve during the event but we could use your help for set up and tear down.
• All volunteers must attend a mandatory informational meeting and training January 29th at 6pm OR January 30th at 6pm.
• Everyone will need to arrive by 4:00 on February 10th for a short meeting before our guests begin arriving. (We understand not everyone will be off work in time, but if you can request off early that day, it would be super helpful!) We'd love for everyone to help with teardown and clean up. Our hope is that you will be out of here by 11pm. **Some teams may be required to arrive a earlier if necessary to complete your tasks.
• Childcare will not be provided. Kids age 12 or older can serve!
• If you have any questions, comments, or concerns please don't hesitate to contact Shannon Carter at shannoncarter@centralwired.com or 608-362-7663 ex 29.
Night To Shine - Guest
February 10th, 2017
This event will take place at Central Christian Church. 2460 Milwaukee Rd Beloit, WI from 6pm to 9pm (Check-in begins at 5:30pm)
The vision of Night to Shine is to provide an extraordinary prom night experience for people with special needs, ages 14 and older. This event will take place on February 10, 2017, simultaneously at participating churches across the country. Each prom will include special elements, consisting of a red carpet entrance with paparazzi, limousine rides, hair and makeup beauty stations, shoeshines, a dance floor, food and much more.
Upon arrival, each guest will go through a check-in process where they will check their coats, receive a name badge, and be paired with their buddy for the evening. Guest buddies will make sure each of our honored guests make it to the different activities and elements available and will stay with them for the duration of the event. We will have a special room set up for parents/guardians/caregivers with food and entertainment but they are more than welcome to join in on the fun!
This is a prom night experience so please feel free to dress and formal as you'd like. It is not required though. Guest should arrive dressed and ready. They will go through a hair and make-up station for touch-ups.
If you have questions or concerns, please contact shannoncarter@centralwired.com.